Industrial Domestic 1 : Radio Sink Receivers
2009 - present
in progress
photo and video documentation of landscape interventions
Once the images of the series have been selected, they will be printed on chromira paper in an edition of 2.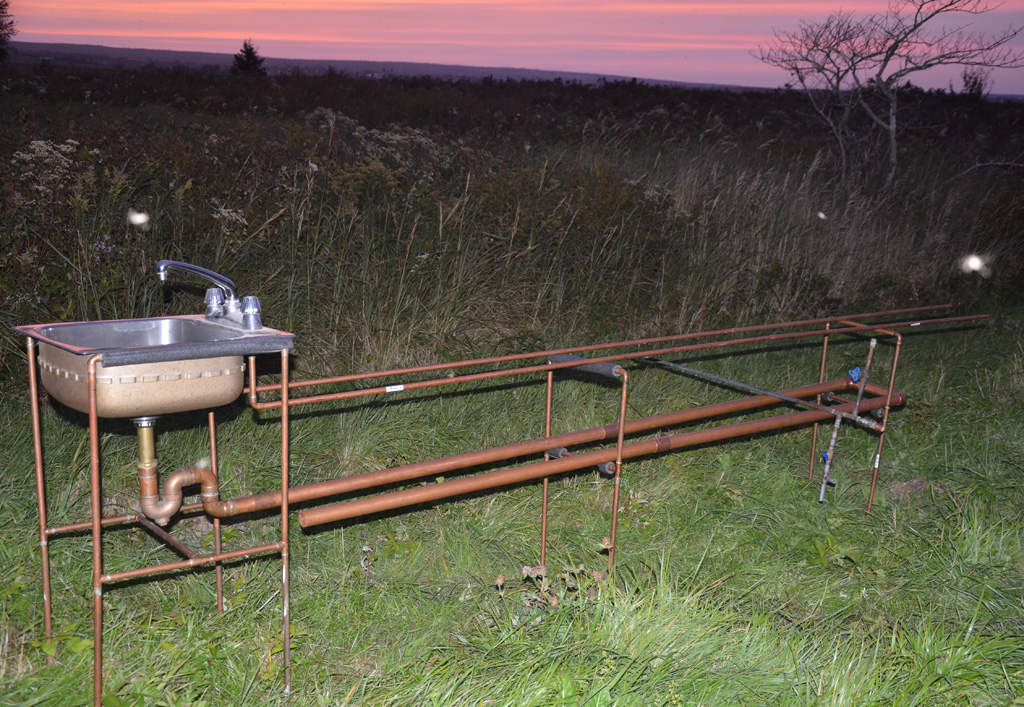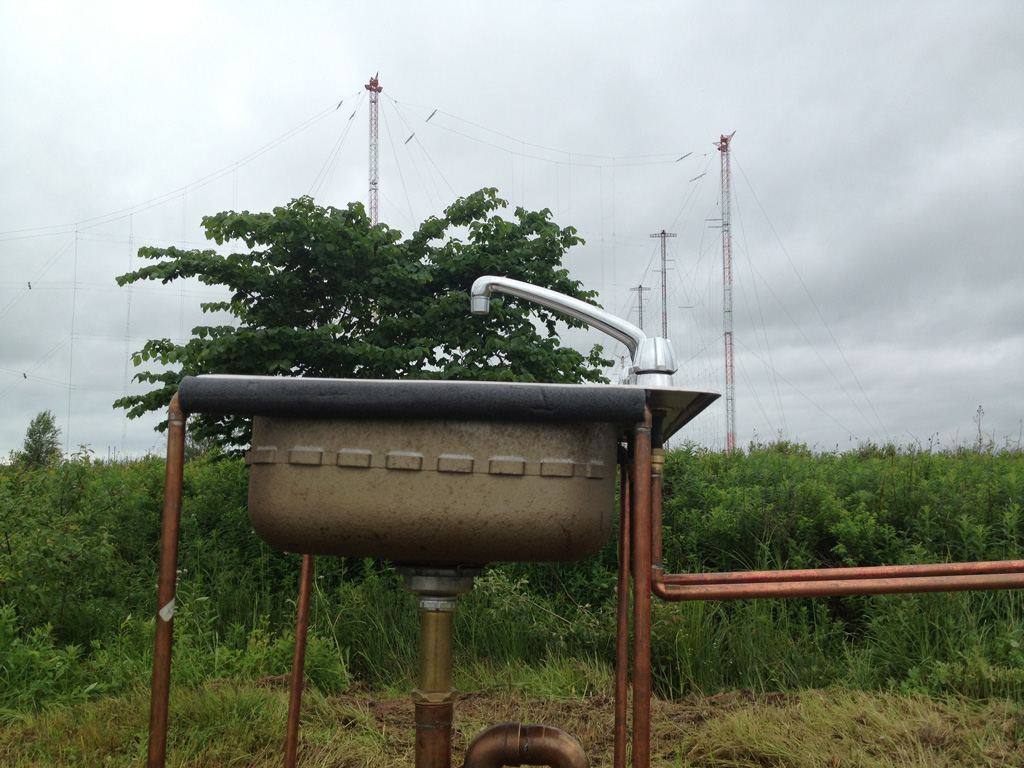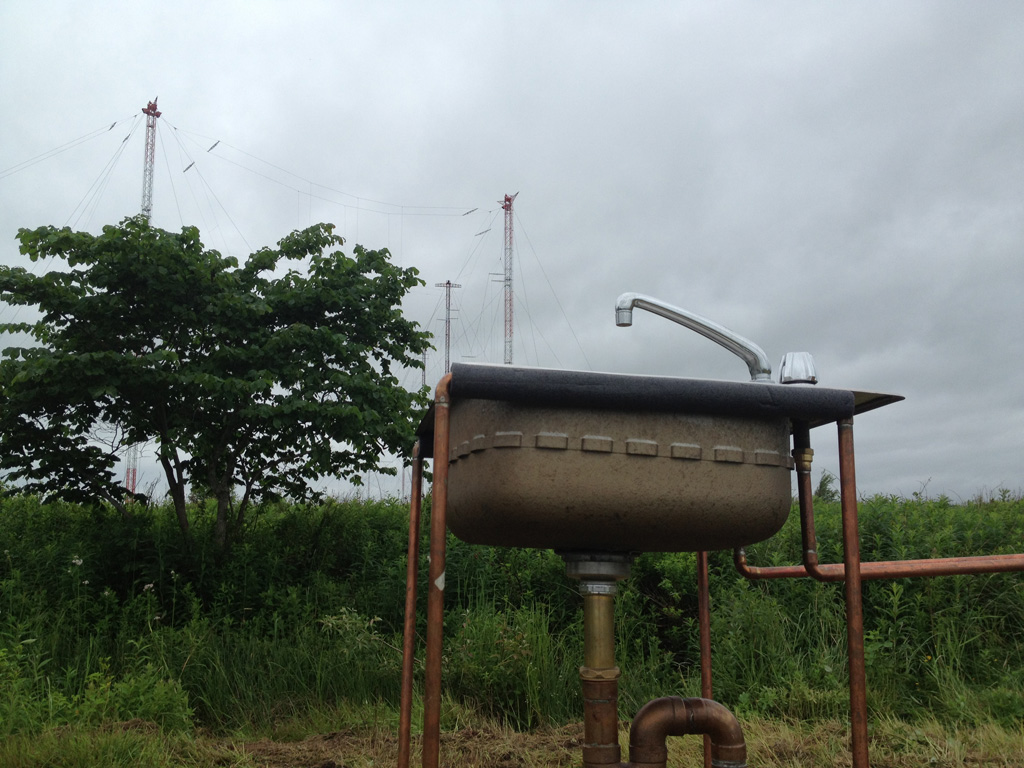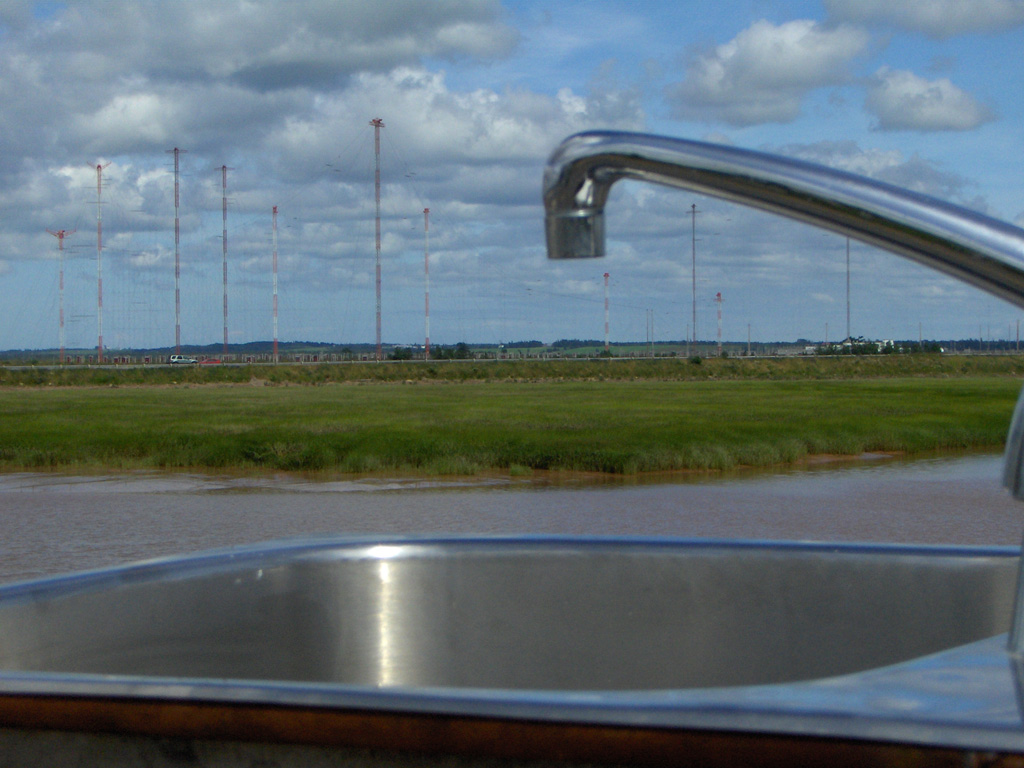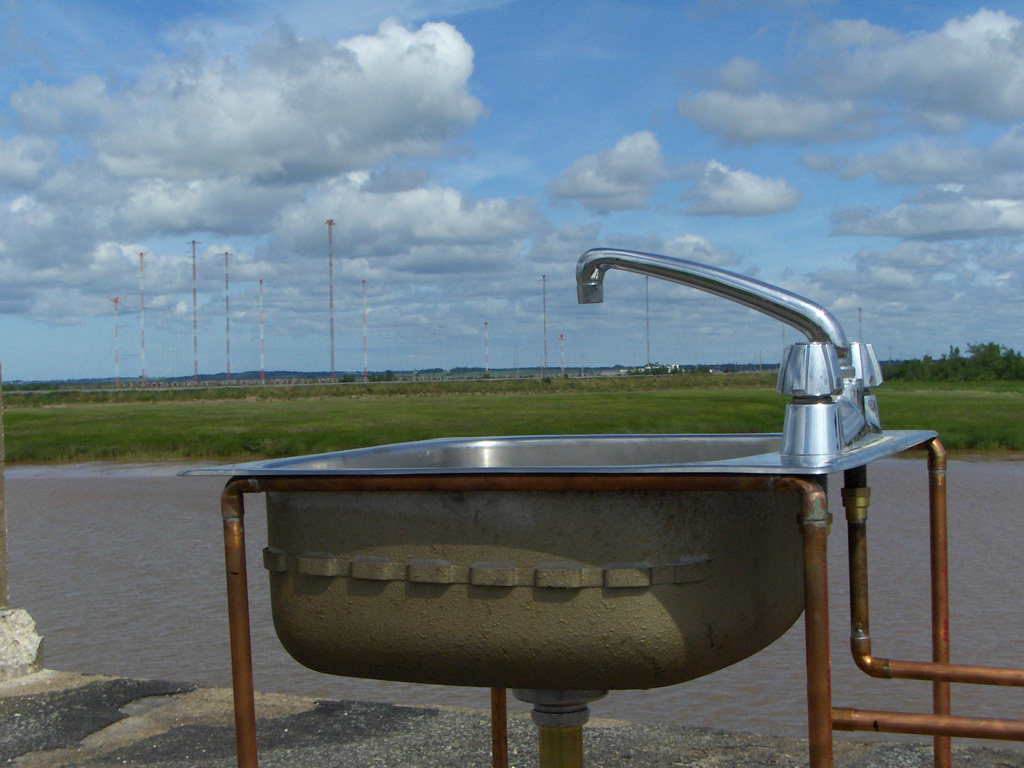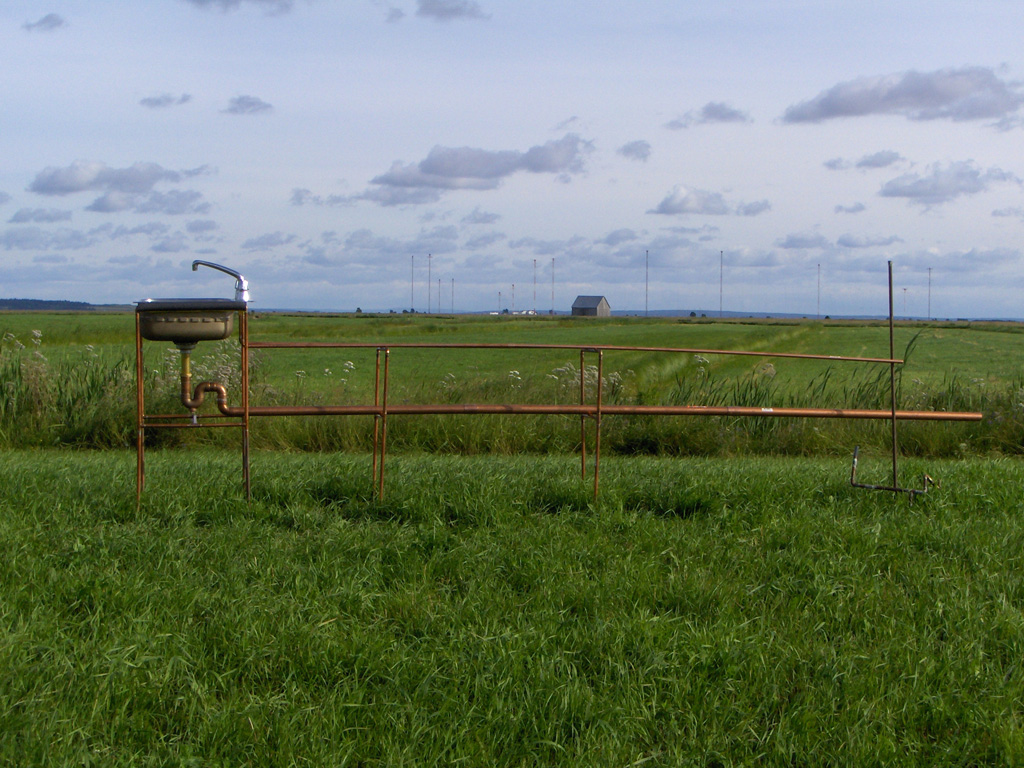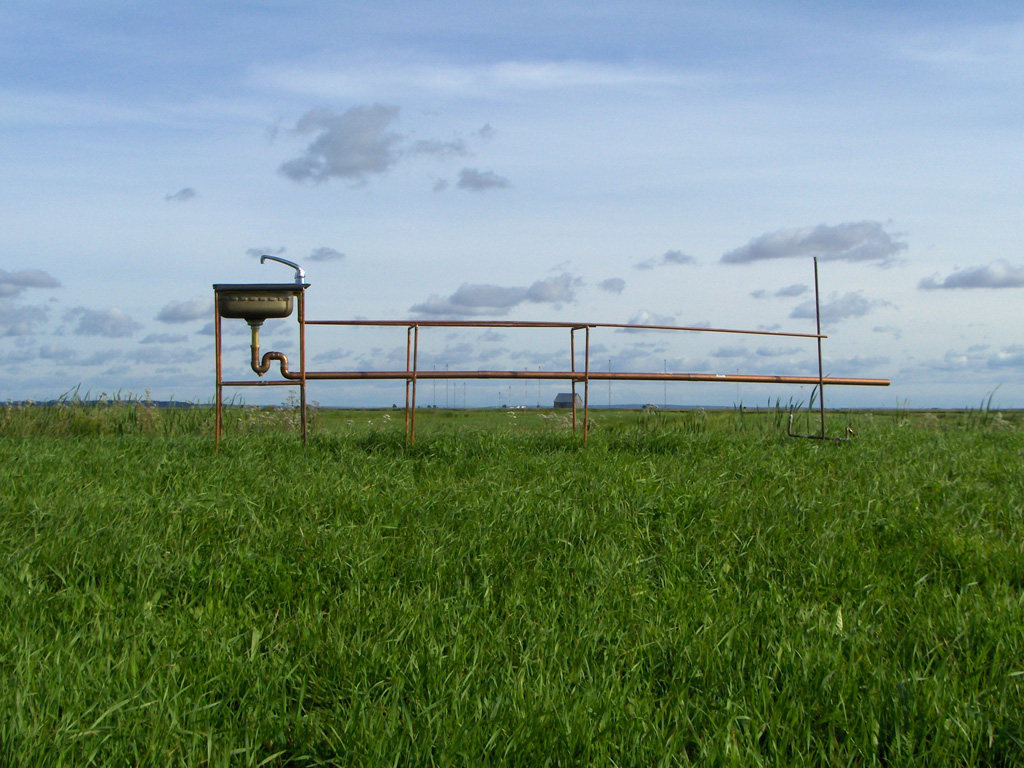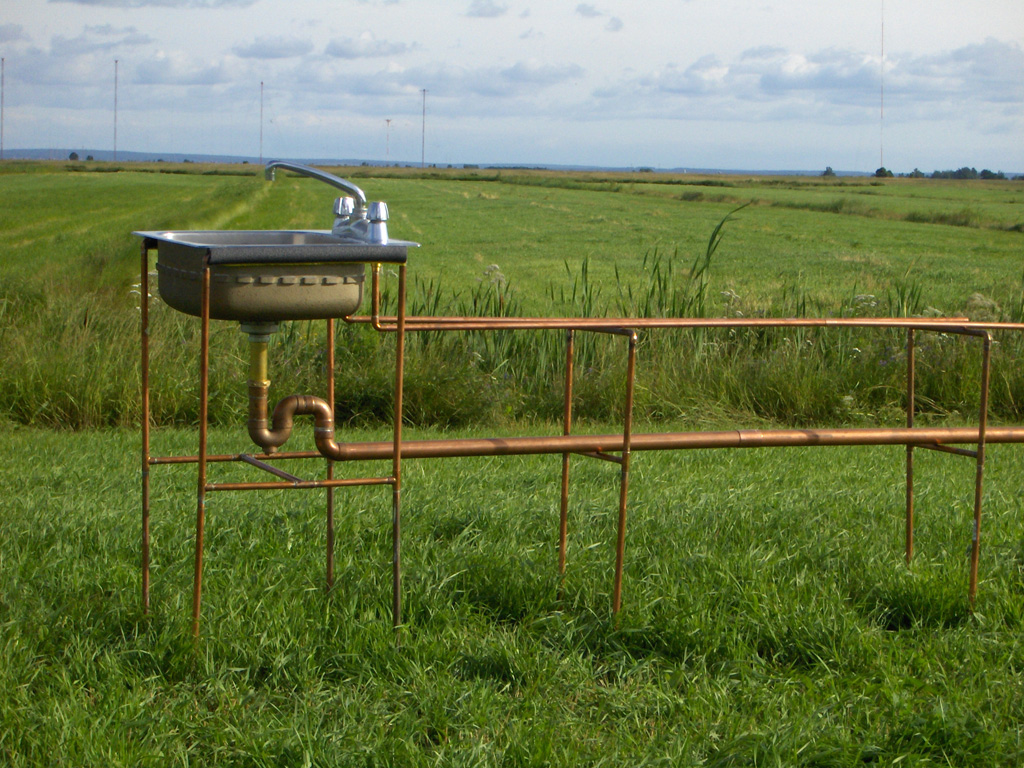 Industrial Domestic is a body of work comprised of various series about intersections between the domestic, the rural, and the industrial.
Each series is documentation of an intervention in landscape using domestic objects serving an indstrial function.

Radio Sink Receivers references the documented events in Sackville when people's sinks picked up radio broadcasts from the RCI radio towers on the Tantramar Marshes. Most documented stories about this phenomena relate to the Meldrum farm and the Anderson farm, both of which were located very close to the RCI site. In the 1960s the farms were bought by the CBC because they were too close to the site, and some people were getting dangerous electrical shocks. In audio recordings that I did with the Meldrums in 2013, they recount various stories about hearing the radio from their sink. The phenomenon that causes this to happen is called "external rectification", or "the rusty bolt effect". The copper pipes in older homes acted like an antenna, while a poorly soldered joint between two different types of metal creates the diode, and the sink amplifies the sound as would a gramaphone horn.
The images taken at dusk were taken after the RCI site was dismantled. The sun has set on that phenomenon in Sackville.