Off Route 2
Moncton, NB, Canada 2011
10:30 min. , 35mm colour with stereo sound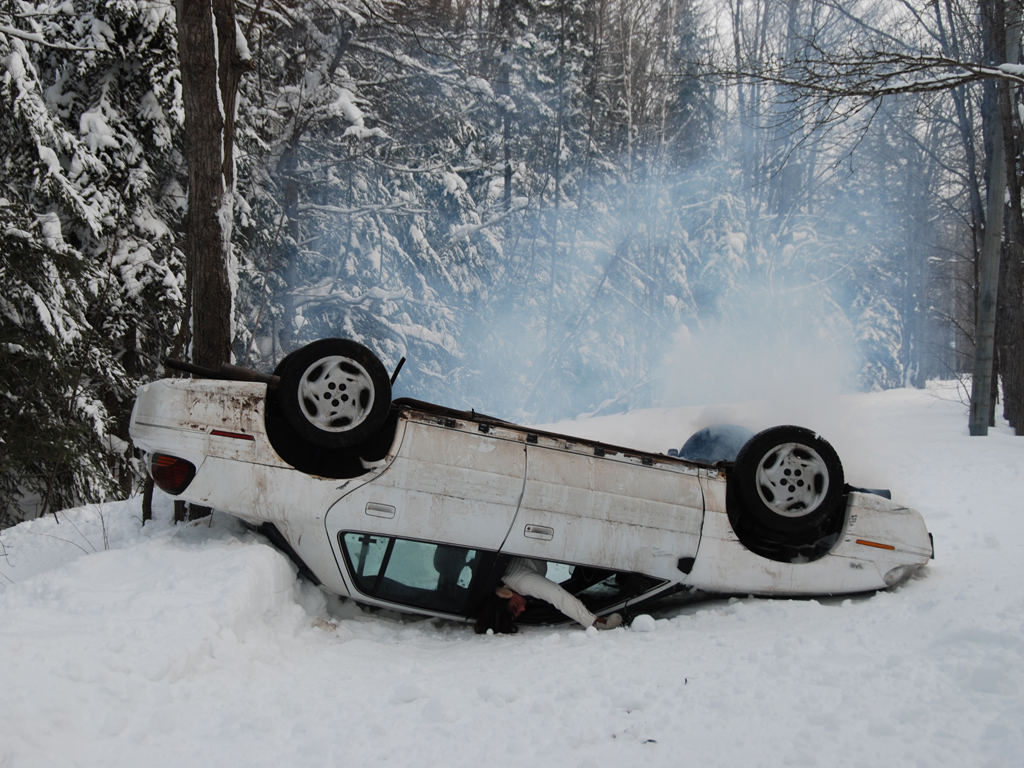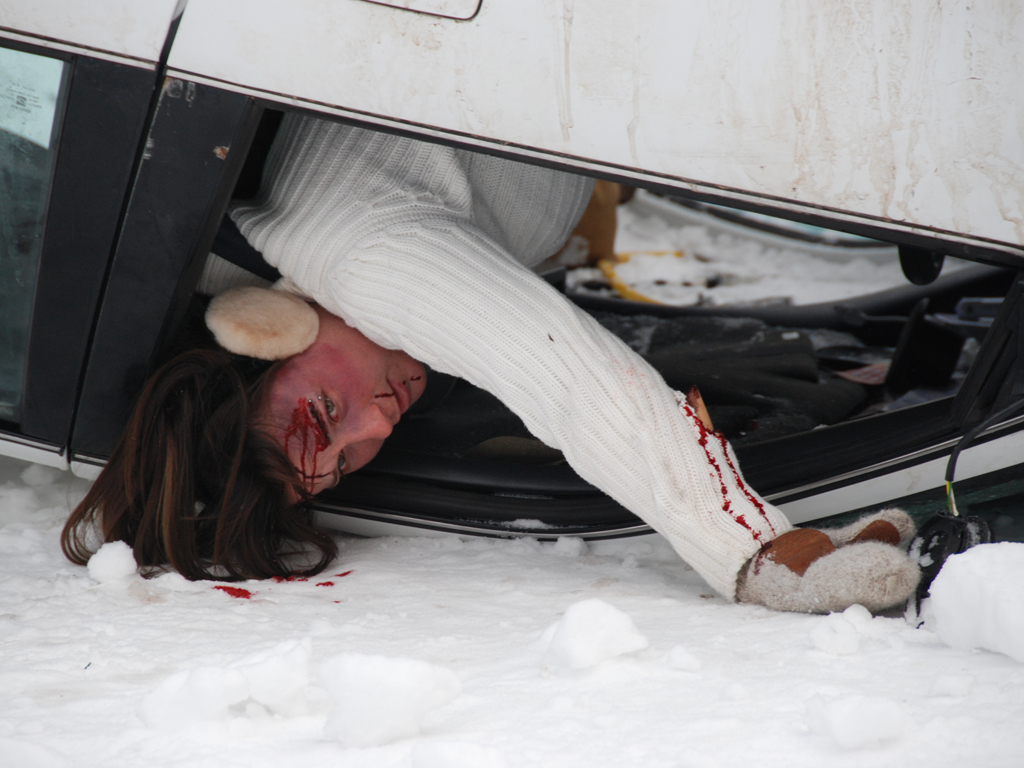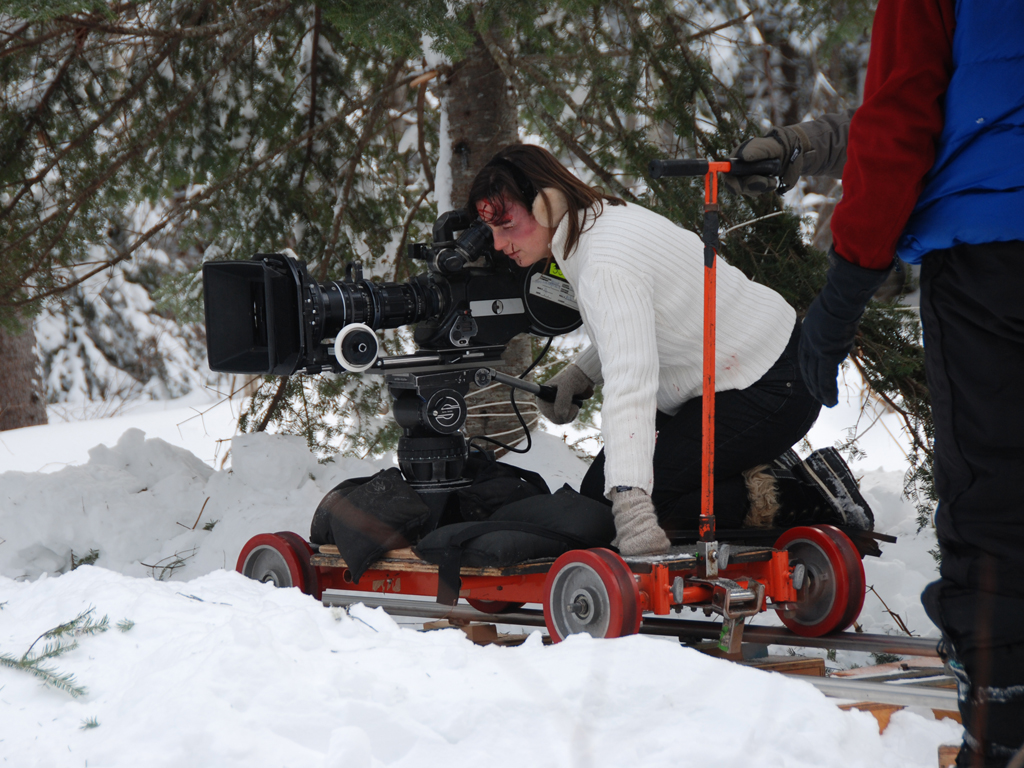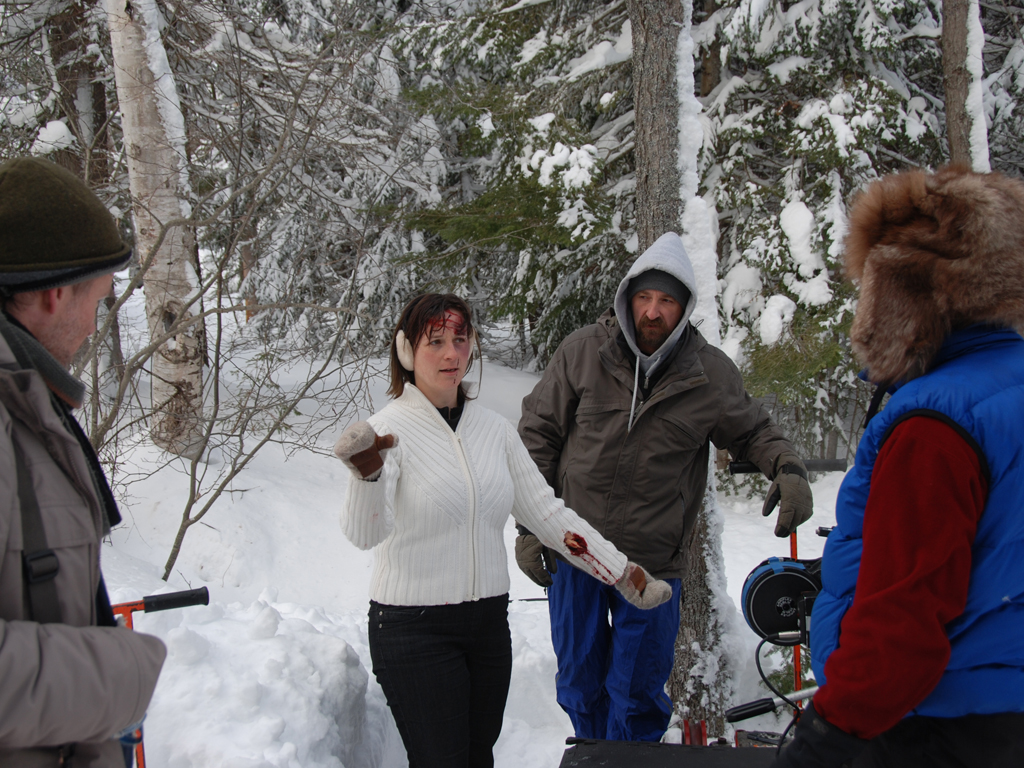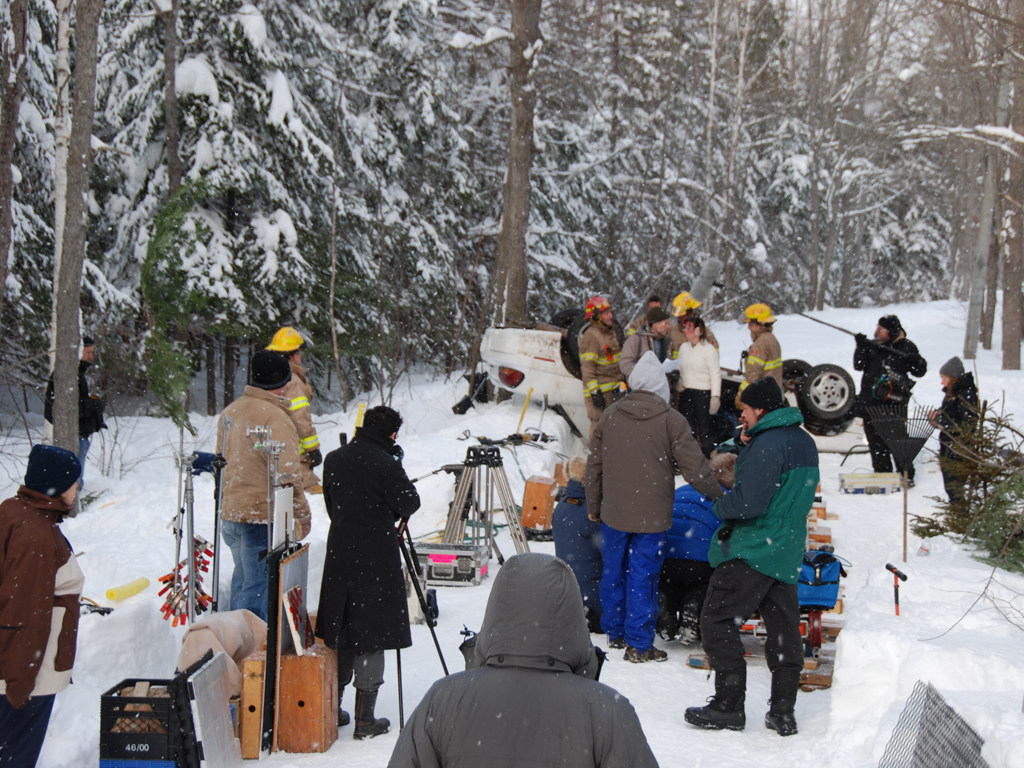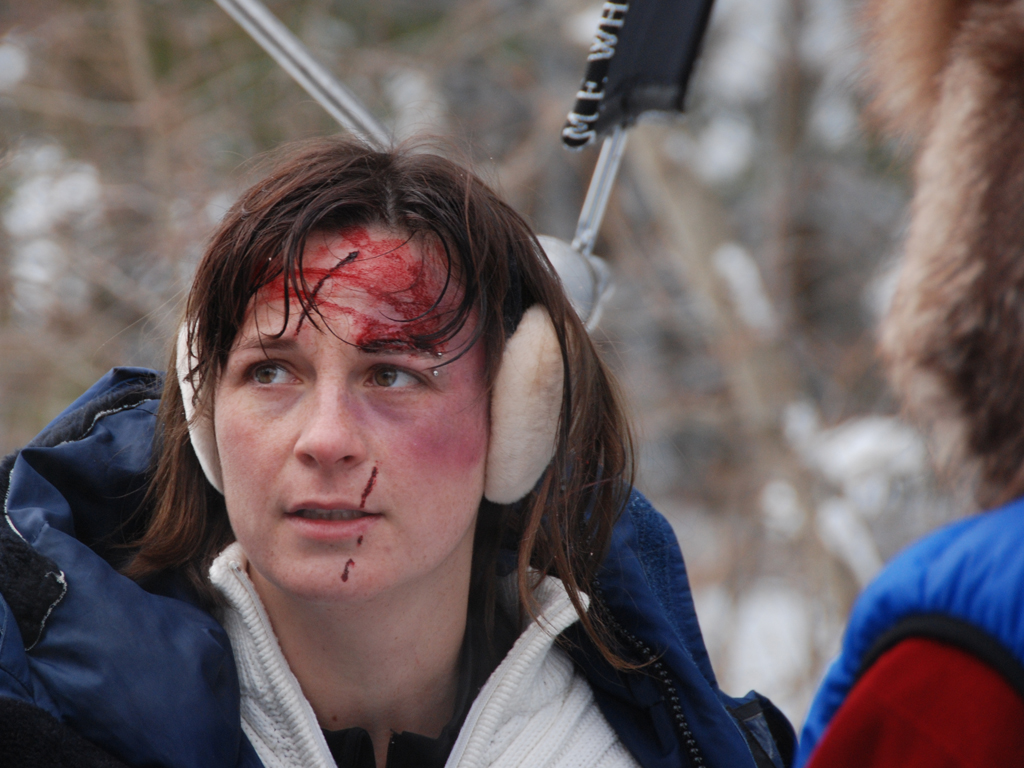 Created as a part of:
the Atlantic Filmmakers Cooperative Filmmaker in Residence program
two versions:
one to loop in visual art galleries
one for linear exhibitions in theatres

Synopsis
The sexy spectacle of a car crash is only the beginning. Twisted metal, flowing blood, andbones protruding from broken flesh serve asa mere backdrop to a deeper look at trauma and the often-anticlimactic aftermath of personal tragedy. It is in the peaceful quiet that follows a crash that the banal becomes beautiful and mundane monumental.
As the woman hangs injured and suspended from her seatbelt in the upside down car, she observes beautiful wildlife in the landscape around her and her tragic situation seems at once disconnected from and yet interwoven with the beauty surrounding her.

Production Credits
Written, Directed, and Performed by Amanda Dawn Christie
Assistant Director: Chris Spencer-Lowe
Production Manager: Nicky Despres
Cinematographer: Christopher Ball CSC
Casualty Simulator: Marc Basque
Safety and Technical Support: Moncton Fire Department
Special Thanks to those who have contributed to make this film possible!
Andrew Terris, Bev Christie, Carol Doucette, Dr. Jane Dryden, Mireille Eagan, Dr. Leslie Kern, Dr. Roberta Lexier, Jean Francois de Buren, Mario Doucette, Rob Mills, Sébastien Émard, Jean Michel Vienneau, Dr. Andrew Hamilton-Wright, Dr. Kirsty Bell, Lise LeBlanc, Peg Campbell, Jason Betts
Screening History
(note: I have not kept good records of where my films have screened when sent out by my distributors)
2011 HIFF (Halifax Independent Filmmakers Festival)
2011 Cannes (Telefilm Marché du film)
2011 Horror Vérité (Club Saw, Ottawa)
2012 St. Johns International Women's Film Festival
2012 Durham
2012 Winnipeg