This project has been a few years in development, and it is so exciting to see it realized. Mireille Bourgeois first approached me back in 2011 about wanting to curate an exhibition of my work. She asked for copies of all of my films and projects and publications, as well as a list of artists and writers that inspire me. She researched my work, and developed a theme for a show that would draw on projects from 2004 - 2014. Working with the Université of Moncton, Galerie d'art Louise et Reuben Cohen, there were a few joint meetings with the Nisk Imbeault, the gallery director, Angèle Cormier, the gallery technician, Mireille Bourgeois, the curator, and myself. The university gallery applied to the Canada Council for funding to present the show, and got the funding and that enabled us to pay writers for the critical texts, and to rent the necessary equipment to present the show.
Leading up to the show, there was a lot of planning in terms of lay out of the gallery for some of the more technical pieces, and I used SketchUp to make 3D models of the space to get a sense of how things would work before we went ahead and booked and rented equipment.
We rented a 35mm film projector from RFS in Montreal to show Off Route 2, and built a free standing wall screen on a diagonal in the corner that we painted with screen paint. There were also two new works completed just in time for this show.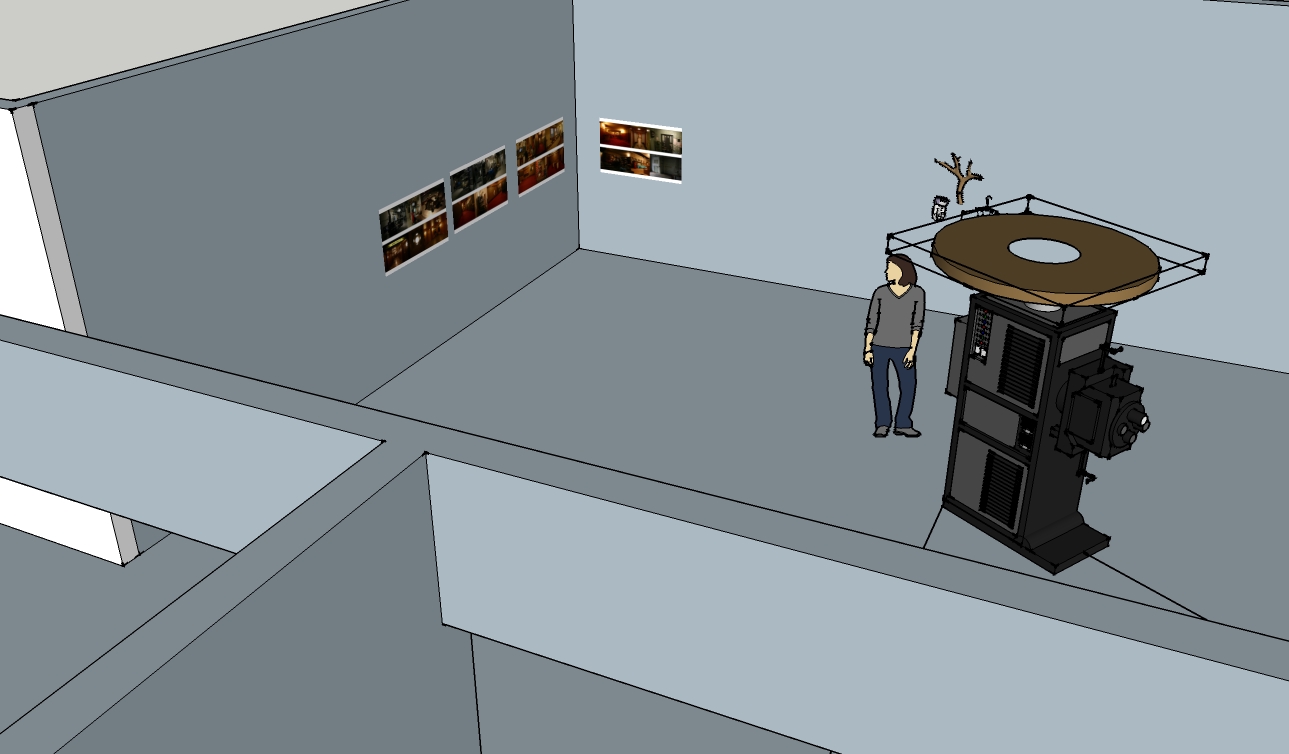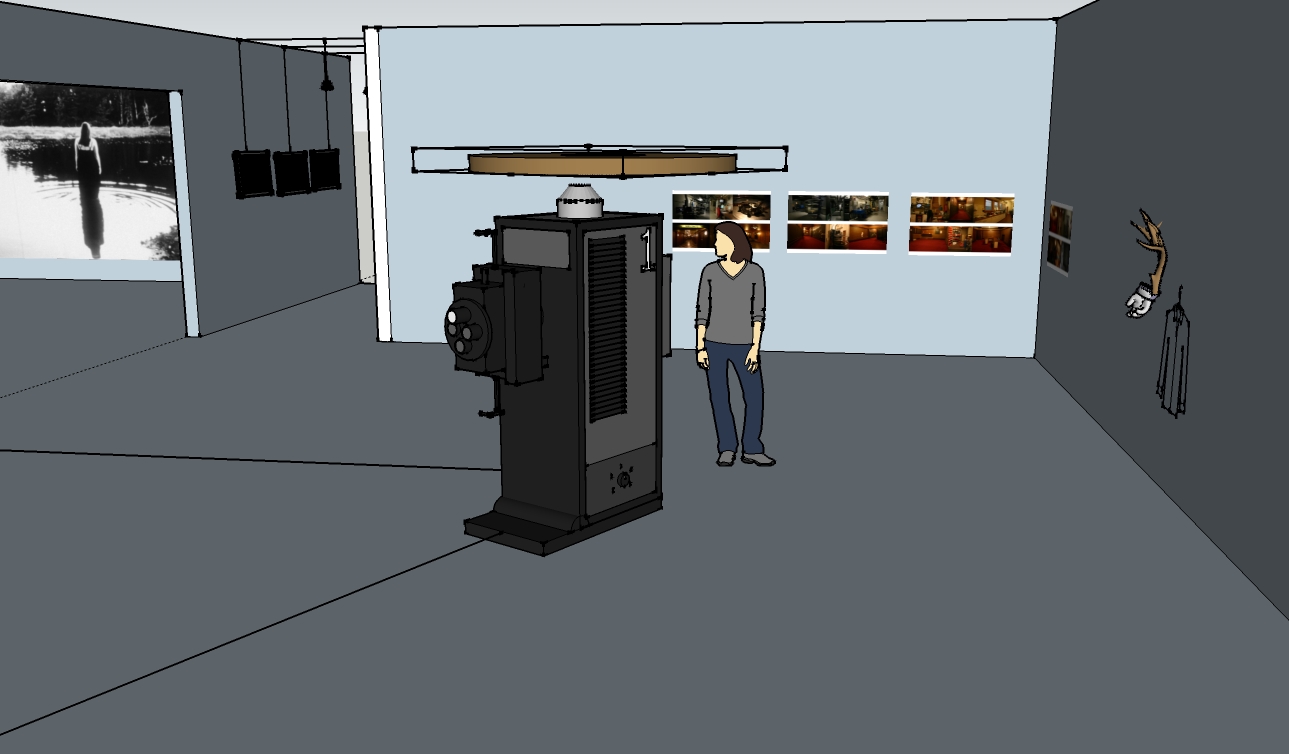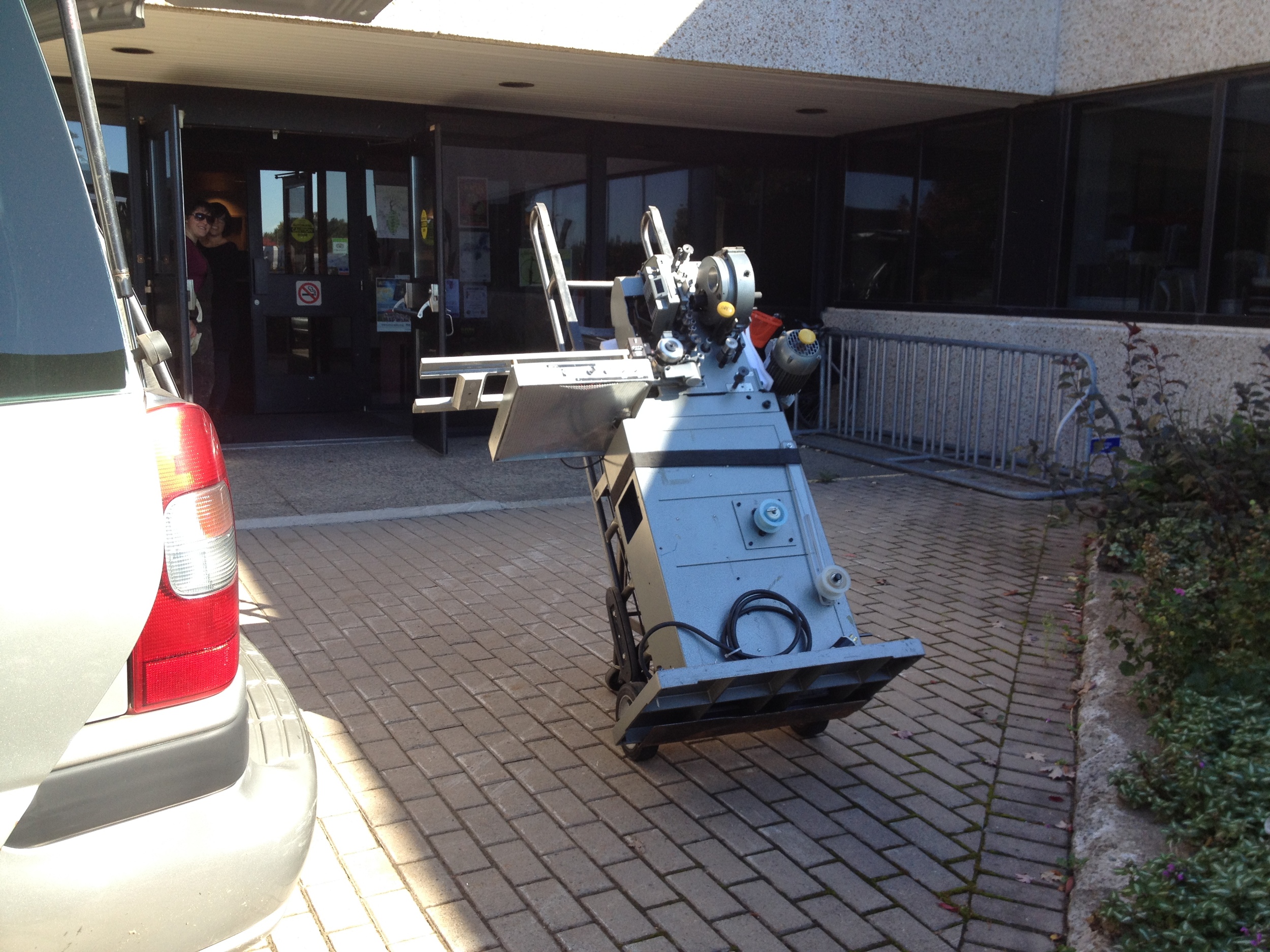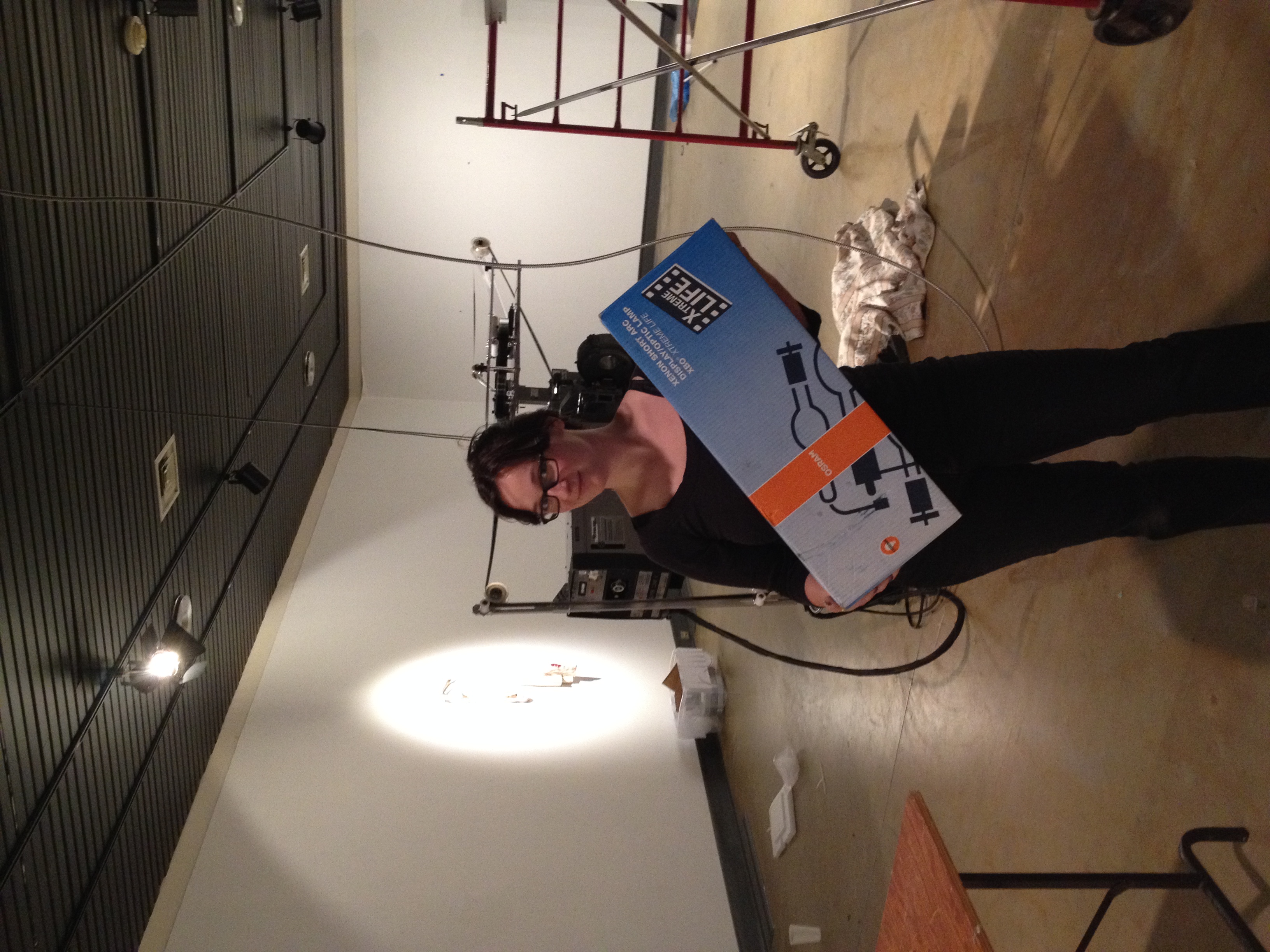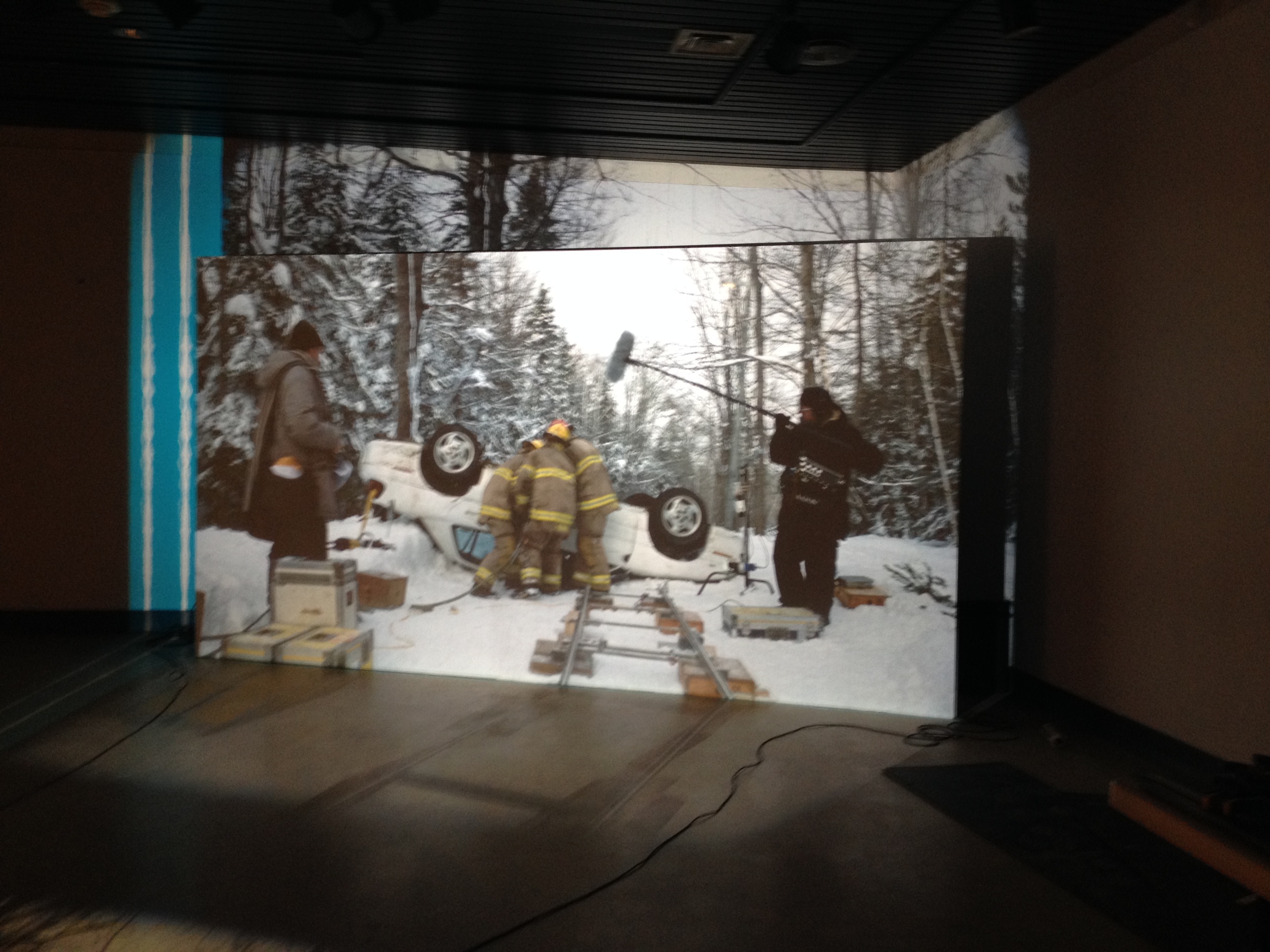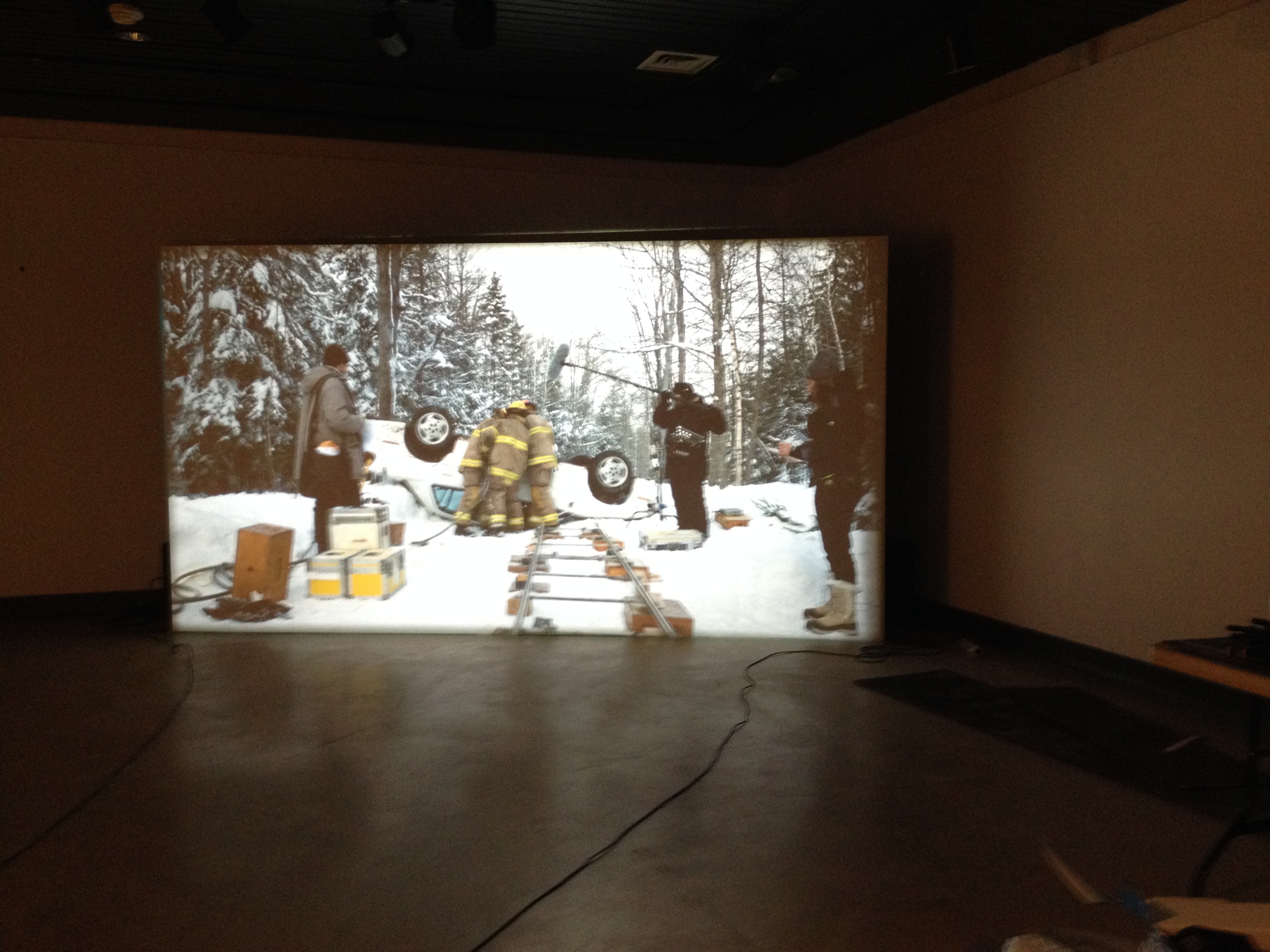 The exhibition runs from oct 8 - nov 30
The artist and curator talk as well as the catalogue launch will take place on nov 19